Organizations Supported by the Anderson Group
The Anderson Group is proud to support so many amazing organizations and groups in the Capital Region and beyond. Learn about some of these incredible organizations around our community. 
The Academy of the Holy Names is the Capital Region's only Catholic, private, all-girls, preparatory school offering education to grades 6-12. Located in Albany, New York, Holy Names is a part of an global network sponsored by the Sisters of the Holy Names of Jesus and Mary: a presence felt all throughout the world.
Address: 1075 New Scotland Rd, Albany, NY 12208
Albany Med is proud to be among this nation's oldest private medical schools, beginning in 1839 with 57 students. Albany Medical College continues to offer a learning environment consisting of a small group of carefully selected students to take part in a collegial environment featuring genuine learning and humane values.
Address: 43 New Scotland Ave, Albany, NY 12208
The Albany Rowing Center (ARC) is a not-for-profit organization on the Hudson River in downtown Albany. ARC is committed to creating competitive and recreational rowing opportunities for people of all ages in the Capital Region. ARC is proud to be providing opportunities from novice rowers to experienced adult rowers. Contact: Albany Rowing Center
Address: PO Box 857, Albany, NY 12201-0857
The Angelman Foundation's mission is to support individuals with Angelman syndrome along with their families and concerned parties. While raising awareness and treatment of Angelman's Syndrome, we hope to give everyone a reason to smile and continue to pursue the goal of finding a cure. 
Mailing address: 3015 E. New York Street, Suite A2 #285, Aurora, IL 60504
WERC has been advancing women's success in the workplace by building their economic and personal independence in the Capital Region since 1988. WERC can proudly state that more than 9,000 women who lost their source of support due to a disability, death, seperation, divorce or their spouse's job loss have received services. WERC's training programs are also available to single mothers and women who are pending loss of public assistance benefits. 
Locations: 155 Washington Avenue, 3rd Floor, Albany, NY 12210 & 120 Defreest Drive, Troy, NY 12180

Chamber of Commerce – Bold in Business
Capital Region Chamber represents 2,700 businesses and organizations in Albany, Saratoga, Schenectady, Rensselaer Counties and beyond in the Capital Region. Through administering leadership and resources, we are looking to support member businesses and our regional economy while representing more than 150,000 area residents. 
Each fall, the Capital Region Chamber welcomes a world-class speaker to share her insights on trends for women in business and how women can chart even greater success.
Locations: 5 Computer Drive South, Albany, NY 12205 / 58 Clifton Country Rd, Suite 102, Clifton Park, NY 12065 / 1473 Erie Boulevard, Schenectady, NY 12305
With your help, the American Cancer Society has been leading the fight to end cancer for more than 100 years. We've seen a 27% decline in US cancer death rates since the early 1990s, ushering in a new era where people survive cancer more than ever before. Join us to help eliminate cancer. 
Address: 1 Penny Lane, Latham, NY 12110
The Colonie Youth Center, Inc. (CYC) enhances the living experience of all people in the Capital Region by providing a number of childcare services in conjunction with wellness and recreation programs. 
Address: 15 Avis Drive, Latham, NY 12110
DeliverFund is a nonprofit intelligence organization fighting the human trafficking that happens under our noses. Through the usage and application of cutting-edge technology, DeliverFund is looking to end the sale of American women and children.
Address: 3800 Maple Ave. Suite 500, Dallas, TX 75219
Providing scholarships to spouses and children of America's fallen and disabled service members.
Address: 8551 N 125th E Ave Suite 100, Owasso, OK 74055
Friends of the Saratoga County Animal Shelter 
The Friends of the Saratoga County Animal Shelter is an all volunteer, nonprofit organization dedicated to helping homeless animals in our county find a new home and educating the public about the services we provide. Our commitment is to provide financial and foster support for the well-being and care of the animals that pass through the shelter. 
Address: 6010 County Farm Road, Ballston Spa, NY 12020
The Mohawk Hudson Humane Society (MHHS) is the largest and oldest animal protection organization in the Capital Region. Since 1887, MHHS has been serving Albany, Rensselaer and surrounding areas by providing care and shelter for abused, stray and unwanted animals. Services like low-cost spaying/neutering, humane education programming, stray housing, dog training and vaccination and microchip clinics have contributed to a 95.6% live release rate as of 2021.
Address: 3 Oakland Ave., Menands, NY 12204
Northeastern Association of the Blind at Albany 
When ten blind men and women came together to overcome the difficulties of losing their vision on December 7th, 1908, NABA began offering services. In 1958, NABA purchased its current building at 301 Washington Avenue in Albany. 
Address: 301 Washington Avenue, Albany, New York 12206
Investigators Association Emergency Assistance Fund 
The New York State Police Investigators Association (NYSPIA) represents 1,200 active Investigators within the Bureau of Criminal Investigation of the New York State Police. 
Address: 421 Loudon Road, Albany, NY 12211
The North Colonie Youth Lacrosse Club is a not-for-profit 501 © organization led by volunteers that provides youth lacrosse opportunities to the Capital Region. From kindergarten to 8th grade, we lease fields from the North Colonie Central School District for children to learn the game of lacrosse in a positive and fun way.  
Address: 7 Cloverfield Drive, Loudonville, New York 12211
The Heroes Fund supports DPSs and Family Care Providers who worked during the COVID-19 pandemic and are employed by the OPWDD service system. 
Address: 44 Holland Ave., Albany NY 12229 
By producing free theatre outdoors at Park Playhouse, Playhouse Stage Co. develops the quality of life for a varied audience in the Capital Region. Our education programs provide access to people from all walks of life and socio-economic backgrounds while helping to train the area's next generation of theatre artists. 
Address: 58 Remsen St., Cohoes, NY 12047
Proctor's mission is to improve the quality of life in the Capital Region and beyond by being a stimulant for educational excellence, economic development and rich civic engagement through arts and community leadership. 
Address: Proctors 432 State Street, Schenectady, NY 12305 
The Regional Food Bank is the only organization of its kind in northeastern New York. The Regional Food bank distributes large donations of food to 1,000 agencies, including the Capital Region. 
Address: 965 Albany-Shaker Road, Latham, NY 12110
Ronald McDonald House of Charities 
Ronald McDonald House Charities of the Capital Region supports programs that enhance the health and well-being of children and families by drawing on the compassion of our community. 
Address: 139 S. Lake Avenue, Albany, NY 12208
The Saint Gregory's School offers independent, private education in the Capital Region to boys and girls of all faiths. From Preschool through 8th grade, Saint Gregory's provides an elite education that strengthens students for their future on a 22-acre campus in Loudonville, a suburb in Albany, New York. 
Address: 121 Old Niskayuna Rd, Loudonville, NY 12211
Saratoga Independent School has been the premier Lower and Middle School in Saratoga Springs and the surrounding areas since our humble beginning over 30 years ago. SIS is excited for the future of our school and our students as we continue to develop, grow and advance our curriculum and programs to an even higher level.
Address: 459 Lake Ave., Saratoga Springs, NY 12866
Senior Services in Albany is an excellent opportunity for seniors to maintain independence by sharing health tips that improve physical well-being through muscular endurance and cardiovascular capacity.
Address: Albany County Department for the Aging, 162 Washington Ave., Albany, NY 12210
At Siena College, you can tailor your experience, learn from professors that will bring out the best in you, travel, intern, serve and lead. Siena offers more than just an education, you'll be primed to find your place in the world by having an advantage that lasts a lifetime. Ready to get off the sidelines?  
Address: 515 Loudon Road, Loudonville, NY 12211 
Siena athletics produces recreational and/or competitive opportunities to members of the Siena community while also giving student athletes a positive environment to live, learn, practice and compete. 
Address: 515 Loudon Road, Loudonville, NY 12211 
St. Peter's Hospital has been recognized by U.S. News & World Report as Best Regional Hospital and Best Hospital for Maternity Care (Uncomplicated Pregnancy). For nine years in a row, St. Peter's has been ranked as one of the best hospitals in the state of New York. 
Address: 315 Manning Blvd., Albany, New York 12208
The Twin Bridges Championship is the longest running event on the LPGA's Epson Tour, showcasing some of the league's future stars for 38 years and counting.
Pine Haven Country Club address: 1151 Siver Rd, Guilderland, NY 12084
Want more ideas for sprucing up your office space place? Contact Susan Touhey at The Anderson Group for tips and tools to improve your office space design, productivity and efficiency.
Call 518-458-7726
or
email stouhey@andersonoffices.com.
Thank You
You have been subscribed.
Sorry
There was a problem submitting the form, please reload the page and try again.
Latest

Tweets

From our family to yours: have a Happy Thanksgiving. https://t.co/W7aiuRm2Ua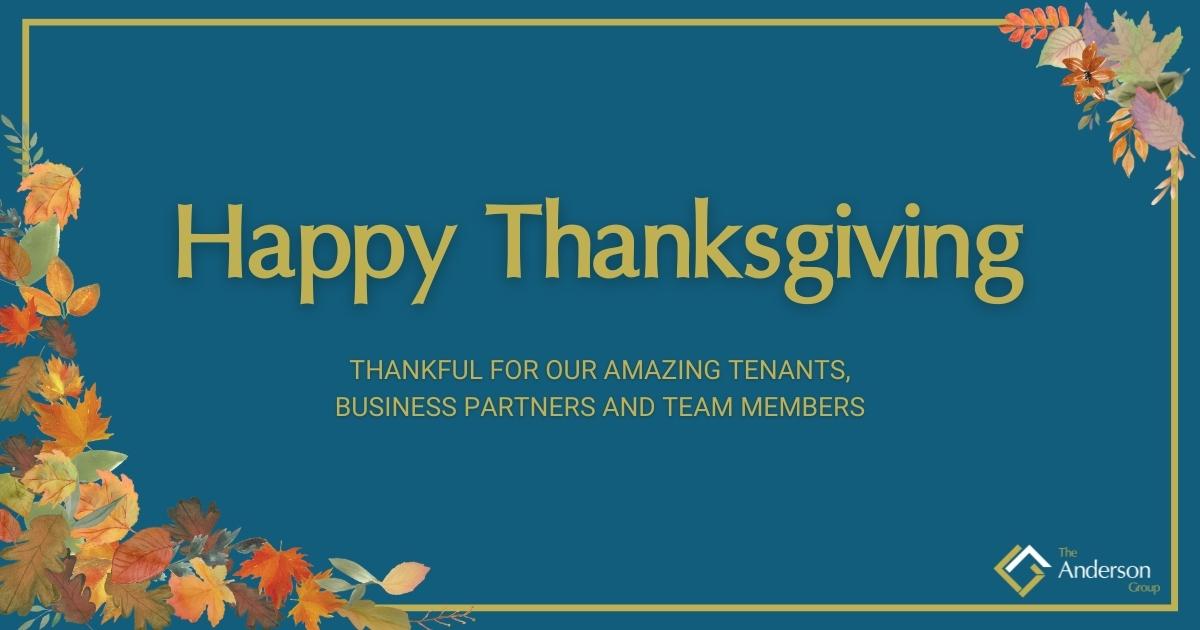 To all those who have served our country, including our lead maintenance technician Tom, thank you from the Anderson Group. #VeteransDay https://t.co/w4AGCu26s1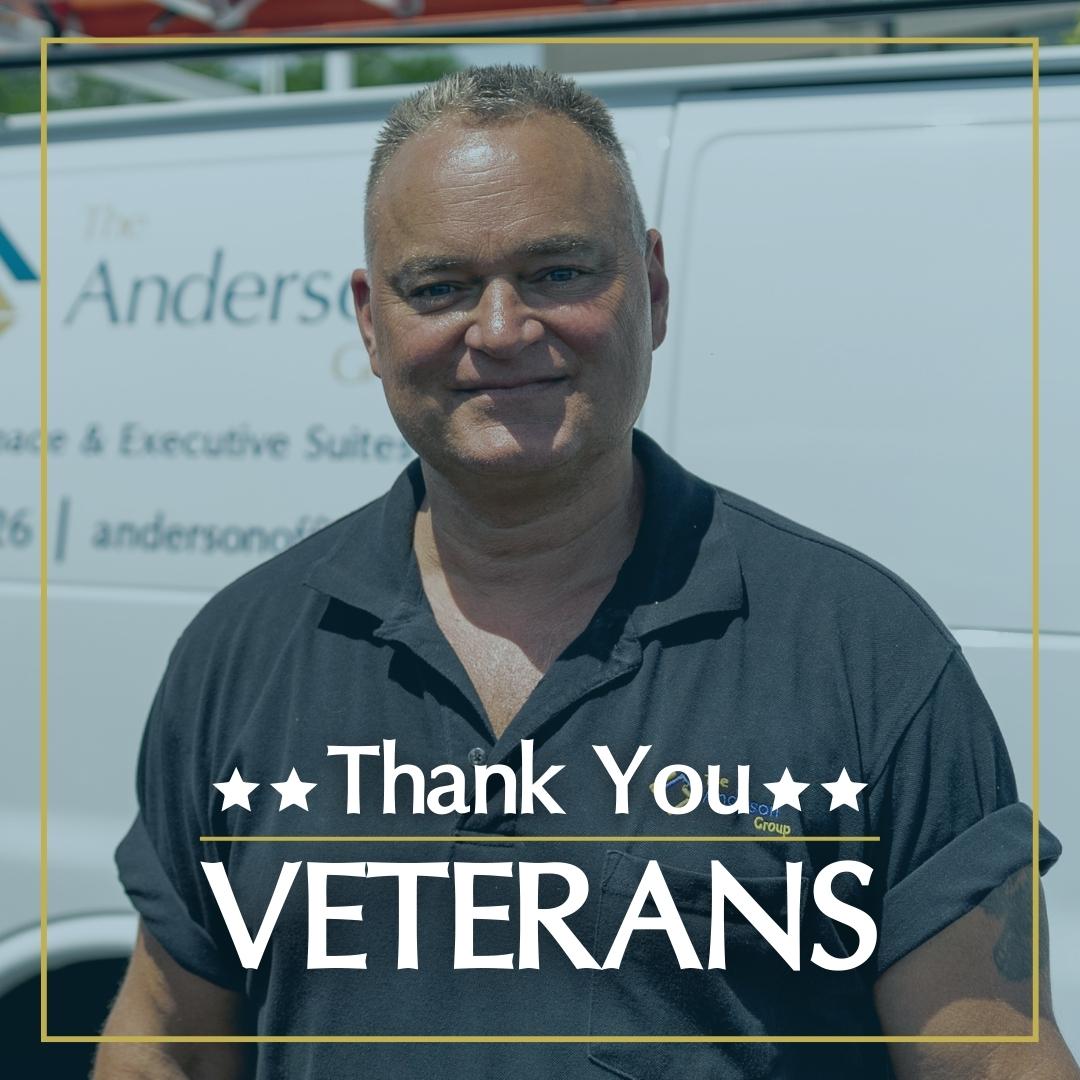 Today is #NationalStressAwarenessDay

We put together 5 tips to reduce stress in the workplace. Visit our blog to read more about how these tips can help you increase both your productivity at work as well as your quality of life ➡️ https://t.co/vW6I523YlN https://t.co/cmiR8i5Qcf